Dickie Wood is a Colorado based boxing trainer. He trained former WBC lightweight champion Diego Corrales for his last bout against Joshua Clottey. He also was WBC Heavyweight champion Oleg Maskaev's co-trainer from 2006 to 2008. Wood was a trainer/facillitator with USA boxing and coached many top rated amateur fighters such as Oscar De la Hoya,Malcolm Tann, Ryan Brieske,Matthew E.O'Neil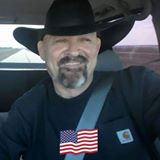 and Eric Griffin.He owned and operated 3D boxing gym in Colorado Springs, Colorado where many amateur and professional boxers prepared for their competion. Sanctioned athletic events were also held at the business. He is currently a business owner in Colorado Springs that is involved as a boxing consultant and trainer.
External links
Edit
Community content is available under
CC-BY-SA
unless otherwise noted.