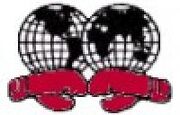 The International Boxing Federation(IBF) is one of the four major sanctioning bodies recognised by the IBHOF. The IBF sanctions World title bouts alongside the WBC, WBA, and WBO.
History and Information
Edit
The IBF was preceded by the United States Boxing Association (USBA), a regional championships organization like the NABF, NABC and NABA. In 1983, at the WBA's annual convention, held in Puerto Rico that year, Bob Lee, president of the USBA, lost in his bid to become WBA president against Gilberto Mendoza. Lee and others withdrew from the convention after the election, and decided to organize a new world-level organization. At first, the new group was named the USBA-International. They decided to base the new organization in New Jersey, where its main offices are still located.
The IBF's first world champion was Marvin Camel, a former WBC world Cruiserweight champion who won the IBF's belt in the same division. During its first year of existence, however, the IBF remained largely obscure. But by 1984, the IBF decided to recognize Larry Holmes, Aaron Pryor, Marvin Hagler and Donald Curry, already established champions from other organizations, as IBF world champions. In Holmes' case, he relinquished his WBC title to accept the IBF's recognition. It established the IBF as the "third" sanctioning body, and a legitimate organization.
Ever since then, the IBF has been the sanctioning body of many important fights and world champions. For example, Félix Trinidad was the IBF's world Welterweight champion from 1993 to 2000, and is one of a long list of world champions who have been recognized by the IBF. The current IBF Heavyweight champion is Ukrainian Wladimir Klitschko.
The organization's reputation was seriously damaged in 1999, however, as Lee resigned as the IBF's President upon conviction on racketeering and other violations for taking bribes in exchange for high boxer rankings. Hiawatha Knight then became the first woman president of any of the world's governing boxing bodies. In 2001, Marian Muhammad followed her as president. The organization was under federal observation from Lee's conviction through September 2004, though remaining recognized as one of boxing's "big three" sanctioning organizations.
While all countries that excel in boxing recognized the IBF as a legitimate organization, Japan is an exception. The reason to this lies in the fact that some Japanese boxing officials had unfavorable experiences with the organization. For this matter, challenging a world champion from Japan for unification would be difficult to arrange, especially if the other champion who wishes to is a champion of IBF or WBO.
Community content is available under
CC-BY-SA
unless otherwise noted.